BC News
FEATURE: Just one pill
Dawn Taylor (left) and Tammy-Lee Maley, of Alouette Addictions Services show items from a drug prevention kit they use in high schools.
posted Jan 6, 2012 at 6:00 AM— updated Jan 6, 2012 at 12:56 PM
There's an image that haunts Julie Raymond and will, perhaps, for the rest of her life. It's one she prefers not to playback. But it's there when she closes her eyes, the day she had to identify her 16-year-old daughter in a morgue.
She can still see Shannon lying under that white sheet on the hospital bed, still see the sparkles of makeup from the night before.
Shannon, 16, was found dead at 6 a.m. on July 26, 2008 at the home of Victoria Turley in Maple Ridge after attending a birthday party on a bus the night before.
She died from complications after consuming the club drug ecstasy, a substance she had possibly tried for the first time that night.
Turley faces one count of failure to provide the necessities of life in connection with the death of Shannon – a charge laid under a rarely used section of the Canadian Criminal Code.
Police allege Shannon was in the care of the accused and was in medical distress, which Turley failed to address. A trial for Turley begins next month.
Shannon's death has made Julie an unofficial expert on ecstasy.
She's spent hours researching the concoction of ingredients that go into it, quizzed physicians on symptoms of overdoses and talked to cops.
Shannon was classified as a "naive user," which means she had only used ecstasy once or twice in her short life.
A student at Westview secondary, she was an avid soccer player who was confident, vibrant, loving. She had a zest for life.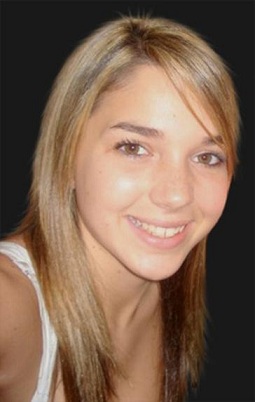 In fact, Shannon presented herself to Julie and her older sister Danielle as "anti-drug."
Far from being a naive parent, Julie, a widow, had a talk with both her daughters, but warned them mostly about alcohol and marijuana. She showed them her high school year book and pointed out the girls who had died from drug overdoses.
Ecstasy never figured in their conversations. Julie never knew it was so accessible to and in demand from Shannon's peers – for as cheap as $4 a cap.
"I would worry about house fires, car accidents. I did what any mother would do to protect and educate her daughters. But I never thought what you see on TV and the movies would unfold on our door step," says Julie.
"Shannon was not the type of girl to engage in risky behaviour. She was curious and she trusted, and now she's dead."
Three years after Shannon's death, Julie finds it difficult to fathom why teens in Maple Ridge and Pitt Meadows continue using ecstasy – a drug that induces euphoria, but can have strong negative effects, even in low doses, that include sweating, increased blood pressure and heart rate, anxiety or panic attacks, blurred vision, nausea, vomiting and convulsions..
"Some of those kids who were there the night Shannon died are still engaged in that behaviour. Posting pictures on Facebook advertising it," Julie says.
"There are other activities that a person can engage in that are more healthy and support a better lifestyle than resorting to drugs. It looks harmless, but at the end of the day, it only takes one pill."
The B.C. Coroners Service reports between 10 to 24 ecstasy-related deaths per year from 2007 to 2010.
In the past week, the drug killed a 17-year-old Abbotsford girl and has left a 24-year-old woman from Abbotsford in critical condition.
Another young adult from Abbotsford - Tyler Miller - died on Nov. 27. His family said the 20-year-old complained of overwhelming heat after taking ecstasy. His friends gave him a bag of frozen peas to cool him down.
They were driving around town when Tyler became unresponsive, but the friends assumed he was having a typical reaction to the drug. They continued driving for a period before realizing something was seriously wrong.
According to reports, at least three recent deaths in Calgary have also been linked to the drug.
For Julie, those deaths were preventable. Assuming that kids will "just say no" isn't an approach she supports anymore.
"Every teen in Maple Ridge knows something about Shannon and her death. The fact that parents can sit back and go, 'That will never happen to my daughter.' I remember saying those words myself."
You can't stop teenagers from being curious, says Julie, no matter how hard you try.
Even research show that scare tactics don't work.
Julie would like teenagers and young adults to be educated about the symptoms of an overdose and wants them to call 911 at the slightest hint of trouble.
"It is better to get a lecture from a parent than to die," she says to them.
"I get the fact that they protect their friends. At the end of the day, a true friend wouldn't do that and a true friend wouldn't give another friend drugs, nor would they encourage them to take it. You can't stop kids, but what you can do is educate them on what to do. The right thing to do is always err on the side of caution; 911 is only three digits and everybody has a cell phone."
Despite the recent deaths related to ecstasy, the drug isn't as widely used as it may appear.
A survey of Ontario students in grades 7 to 12 reported a decline in past-year use of ecstasy from six per cent in 2001 to 3.2 per cent in 2009. A 2008 survey of Canadians, aged 15 and older, reported that 1.4 per cent had used ecstasy at least once in the past year.
Alcohol is by far the most common substance used by youth and binge drinking is common. Marijuana is the second most common substance – and remains first among illicit drugs - used by Canadian youth.
In the Maple Ridge-Pitt Meadows School District, between 2005 and 2011, there were four drug-related suspensions that involved ecstasy: one in 2006, one in 2008, two in 2009, and none recorded in the past two years. All the rest were involved marijuana.
Dawn Taylor, a school-based prevention worker with Alouette Addictions, has dealt with teens who've been suspended for using or dealing ecstasy.
"It is very much accessible to teens at parties," says Taylor, who has worked in Maple Ridge for six years.
"It is very inexpensive. The going rate is anywhere from $4 to $6 per cap and if you buy in bulk, you can get it for less. In some ways, it is easier to access pot or ecstasy than alcohol. But I don't want to give a false impression that most kids are using, because that's not true."
Taylor and a colleague conduct drug awareness programs in local high schools and counsel students caught using drugs, but tailor their information for each grade.
They still preach abstinence, but one-on-one, especially with youth who admitted to using drugs, the approach is often different and often becomes a way to mitigate harm.
Unfortunately, the discussion about drug use amongst teens usually hits the main stream when there are deaths. The suspensions, family turmoil and criminal records that often follow drug use rarely get talked about.
There are young girls being sexually exploited in Maple Ridge because of drugs, says Taylor.
"Thankfully, in terms of incidents related to death, we've been fairly lucky."
B.C.'s chief medical health officer, Dr. Perry Kendall, calls the recent overdoses "a tragic and preventable misadventure."
"It's kids at smaller parties, not big raves, and kids taking between three and seven tablets in a short period of time," said Kendall.
Most of the samples of ecstasy that have been analyzed by the RCMP over the past decade have had a variety of contaminants, including horse tranquilizers, PCP, and amphetamines.
While it is important to educate young people about the risks of taking ecstasy and other illicit drugs, Kendall and the province believe officials also need to acknowledge that some will use drugs and give them the tools to make sensible decisions.
"The younger the kids are, the less likely they are to want to cop to their parents that they are doing drugs. They've tended to delay seeking medical attention," he says.
By then, it can be too late, as it was for Shannon Raymond.
Community Events, March 2017