Sports-car fans on a budget have few choices. Fortunately, the Toyota GR86 can get them moving in the right direction without breaking the bank.
The "GR" in GR86 stands for Gazoo Racing, which is Toyota's motorsports division. There's also the GR Supra sports car and the GR Corolla, a turbocharged three-cylinder track star masquerading as an entry-level hatchback.
The second-generation GR86 arrived for the 2022 model year along with the similar Subaru BRZ. Both are basically unchanged for 2023.
Compared with the original 86 (sans the GR prefix), the GR86's basic structure has been stiffened and the distance between the left and right rear wheels (track width) is now slightly greater. The alterations are designed to improve high-speed cornering stability, which is a GR86 specialty.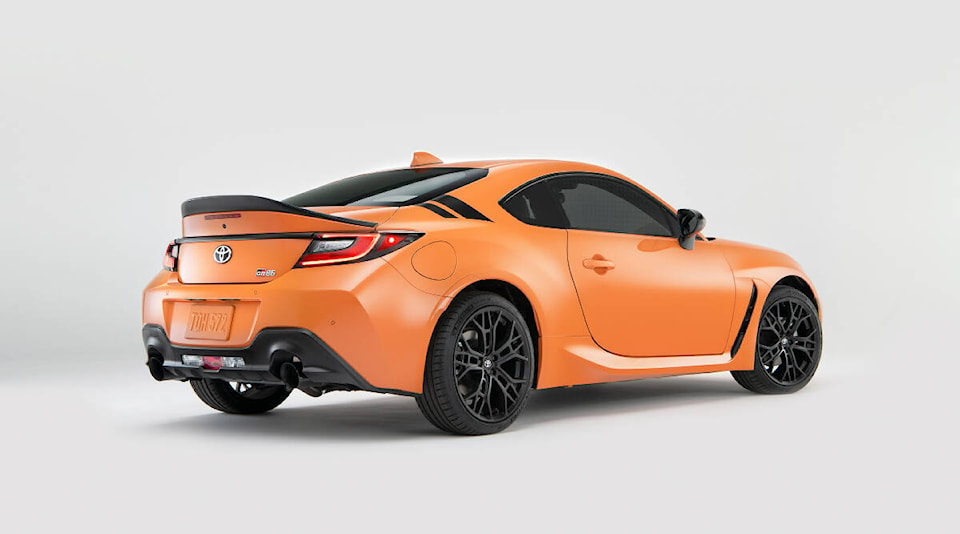 The 2022 update included a new hood (aluminum), headlights, grille and air intakes. The front fenders were made less bulgy, which accentuates the GR's appealing profile.
The interior has a 7.0-inch digital gauge display plus an 8.0-inch touch-screen that replaces the previous generation's 7.0-inch version. As before, some awkward body movements are required to get in and out of the GR86. This won't pose a problem for slender young drivers or yoga masters. The seats provide plenty of support and the pedals are in ideal alignment. Despite the low roofline, visibility in all directions is quite acceptable.
The GR86 does have a rear seat, but because of a nearly complete absence of legroom, its occupants might be forced to assume the lotus position. The rear seatback can be lowered for added stowage, such as for golf clubs. As you might expect from the vehicle's size, the volume is limited.
Owners of the first-generation 86 decried its tepid 2.0-litre four-cylinder, a horizontally opposed Subaru design, rated at 205 horsepower and 156 pound-feet of torque. For 2022, the displacement was increased to 2.4 litres, and output rose to 228/184. That's not big gains, but in such a light car, they're noticeable.
Transmission choices consist of a six-speed manual or available six-speed automatic with paddle shifters. The manual gearbox is the most fun since it gives the driver plenty of discretion over gear selection, and the clutch action is near perfect (ditto for the shifter). The manual GR86 also feels quicker than the automatic.
Fuel consumption for the automatic-equipped GR86 is rated at 9.6 l/100 km in combined city/highway driving, giving it a clear advantage over the manual version that's rated at 10.5 l/100 km.
The GR86's stiff suspension detracts somewhat from overall ride comfort, but it isn't as jarring as some nonsports cars. The steering is reassuringly precise and direct. The car could use more sound insulation or possibly an electronic noise-cancelling system to cut engine loudness to a more comfortable level.
Pricing starts at $34,550 in Canada, including the destination fee. The base trim gets the usual assortment of standard content but most of the available active-safety technologies — including automatic emergency braking and adaptive cruise control — are available only if the automatic transmission is ordered.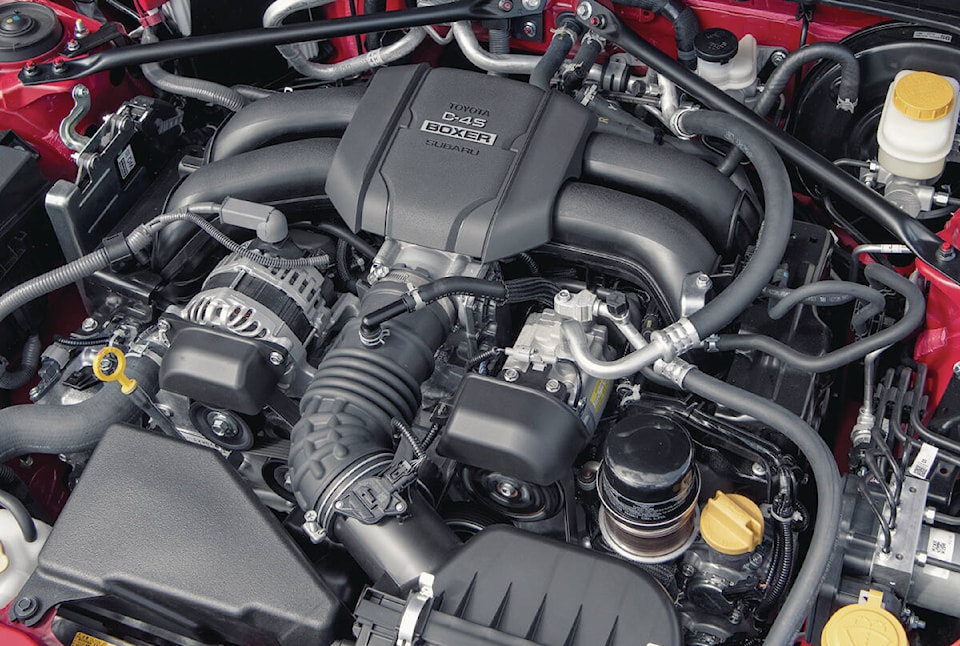 The next-up Premium trim has a rear spoiler, 17-inch matte-black-painted wheels, heated front seats, aluminum pedal faces, premium seat coverings and a better audio system.
The limited-edition 10th Anniversary Special Edition GR86 has dual exhaust outlets, auto-leveling LED headlights, exterior racing-stripe graphics, 18-inch forged alloy wheels and leather-trimmed seats with faux suede inserts. It only comes in orange.
A collection of precise upgrades add up to make the second-generation GR86 a significantly better sporting machine than the original. Note, however, that virtually all the standard and optional equipment can also be had in the Subaru BRZ. And since both sports cars share the same basic design, powertrains and suspension tunings, the make and model you select could boil down to availability and your dealership preference.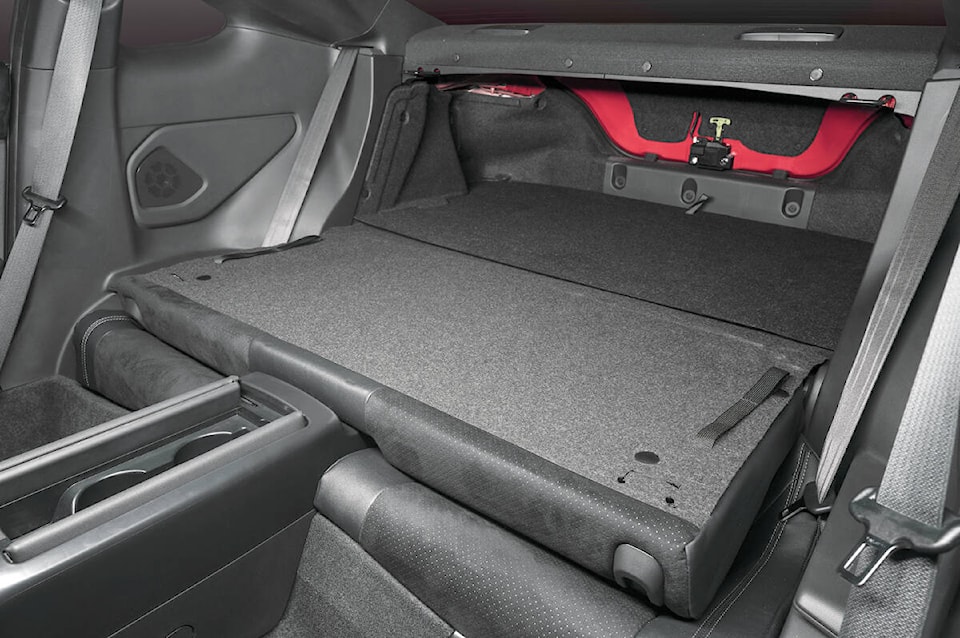 What you should know: 2023 Toyota GR86
Type: Rear-wheel-drive sports coupe
Engine (h.p.): 2.4-litre H-4 (228)
Transmission: Six-speed manual; six-speed automatic
Market position: The GR86 isn't for everyone, but both it and its Subaru BRZ counterpart are among the most affordable true sports cars on the market. Both offer plenty of driving enjoyment, whether on the road or on the race track.
Points: Improved looks make for a more appealing sporting machine. • More power addresses the one thing that was missing from the previous generation. • Interior will be a tight squeeze for many buyers. • A convertible version could be a popular option. • The Subaru version has different features, so be sure to cross-shop it.
Driver assist: Blind-spot warning with cross-traffic backup alert (opt.); active cruise control (opt.); front and rear emergency braking (opt.); inattentive-driver alert (n.a.); lane-departure warning (opt.); automatic high beams (opt.)
L/100 km (city/hwy): 11.9/8.7 (MT.)
Base price (incl. destination): $34,550
BY COMPARISON
Subaru BRZ
Base price: $32,900
Mechanically identical to the GR86, with a similar starting price.
Nissan Z
Base price: $49,350
Pricier sports model has a 400-horsepower turbocharged 3.0-litre V-6.
Mazda MX-5
Base price: $33,300
Fun-loving RWD roadster has a 181-h.p. four-cylinder engine.
– written by Malcom Gunn, Managing Partner at Wheelbase Media
If you're interested in new or used vehicles, be sure to visit TodaysDrive.com to find your dream car today! Like us on Facebook and follow us on Instagram