A man has been charged in connection with the standoff on Knight Road Monday (May 22) that involved allegations of shots being fired at police and a house burned to the ground.
Daniel Hackl is charged with one count of discharging a firearm with intent to wound or disfigure.
He remains in custody and is scheduled in provincial court in Chilliwack at 2 p.m. Wednesday (May 24) for a bail hearing.
Hackl has faced no other criminal charges in B.C., according to Court Services Online.
The incident began at 2:15 p.m. on Monday when Mounties were called to the home on the corner of Queen Street and Knight Road to a report of a distraught man with access to several firearms.
The standoff would end approximately 10 hours later with Hackl's arrest, and the house destroyed by fire.
Police were on the scene most of the afternoon until about 7:45 p.m. when the incident escalated. That's when neighbours say they heard gunshots, and police say shots were fired at them.
This led to residents in more than a dozen homes being told to shelter in place and stay away from exterior walls. Other residents were not allowed to return home as the stretch of Knight Road from Chilliwck River Road to the Southern Rail crossing was blocked off by police.
In a Tweet after midnight, the Chilliwack RCMP said negotiations and efforts to reach a peaceful resolution ended with Hackl's arrest.
The house went up in flames around midnight and the fire was out about an hour later, according to a resident who lives next door. There has been no explanation yet provided regarding the cause of the fire.
Firefighters were back on the scene before 9 a.m. Tuesday dousing hot spots, and they reportedly found shell casings at the scene.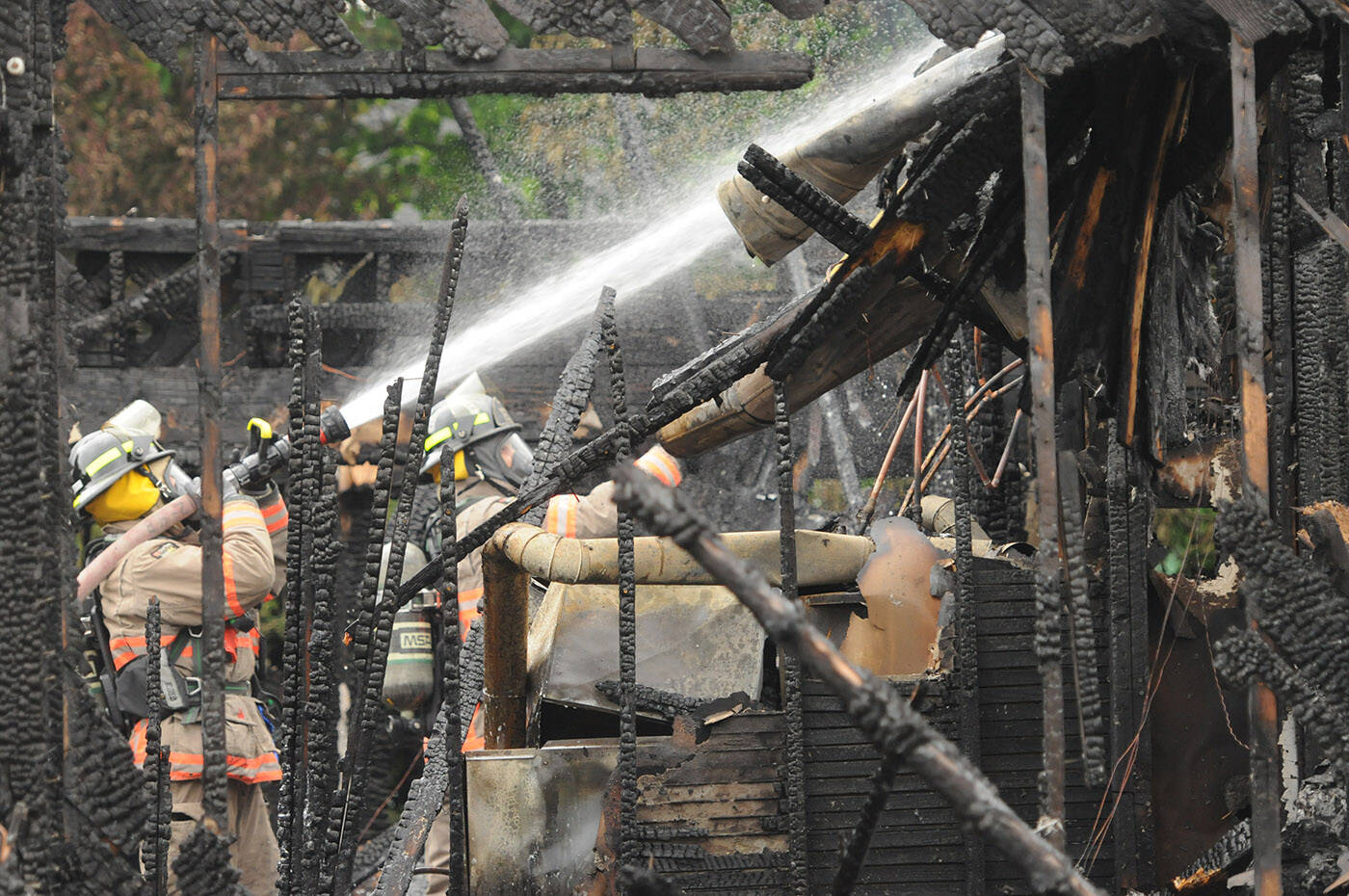 ---
Do you have something to add to this story, or something else we should report on? Email:
editor@theprogress.com
@PeeJayAitch
Like us on Facebook and follow us on Twitter.