A Chinese restaurant in Chilliwack was gutted by fire and other businesses in the same building were damaged by the blaze in the early hours of Tuesday (May 16).
The Chilliwack Fire Department was dispatched to Hing Lung restaurant on Young Road at approximately 3:30 a.m.
Approximately 30 firefighters from Halls 1, 2, 4 and 6 responded to the scene and discovered a fire at the rear of the single-storey, multi-tenant commercial building that was rapidly extending into the building's roof structure.
The fire started at the south end of the building at Southlands Drive.
Firefighters quickly established a water supply and commenced a defensive firefighting operation utilizing large volume water streams, according to a fire department press release.
Crews were significantly challenged by the natural gas service for the building, which was freely burning with flames impinging on the building.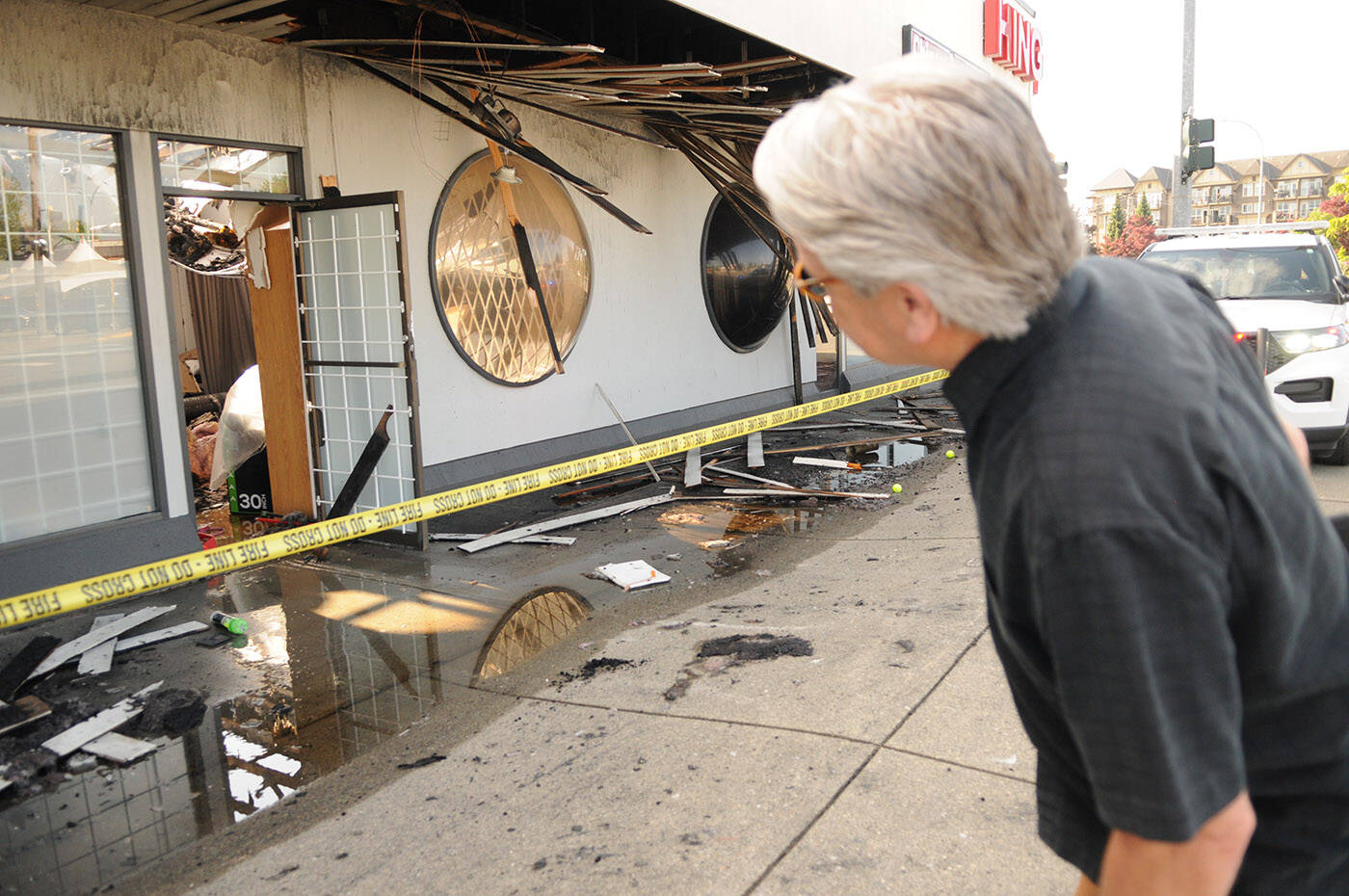 There are four businesses in the commercial building. The fire spread to neighbouring business Cascade Physiotherapy and Chiropractic, which is located to the north of Hing Lung. There was water and smoke damage to the pharmacy next door to Cascade.
"Despite this challenge, fire crews did an exceptional job in controlling the fire with the aid of multiple hose streams and firewalls within the building," according to a press release.
There were staff inside the pharmacy airing out the building and cleaning up water later that morning. The owner of the building was on scene and said they were working hard to get Pro-Health Pharmacy and Chilliwack Mountain Medical open to the public as soon as possible.
Mayor Ken Popove was also on scene talking to the owner and said he would work on getting videos from security cameras at city hall, which is across the street from where the fire started.
There were no civilian or firefighter injuries reported at the scene.
This fire is currently under investigation by Chilliwack Fire Officials and the RCMP.
---
Do you have something to add to this story, or something else we should report on? Email:
editor@theprogress.com
@PeeJayAitch
Like us on Facebook and follow us on Twitter.