Vancouver Giants took down the first-place Portland Winterhawks 3-1 at Langley Events Centre before 3,108 fans on Sunday afternoon, Nov. 27.
The Hawks struck first, but two shorthanded goals and a third-period push gave Vancouver the win.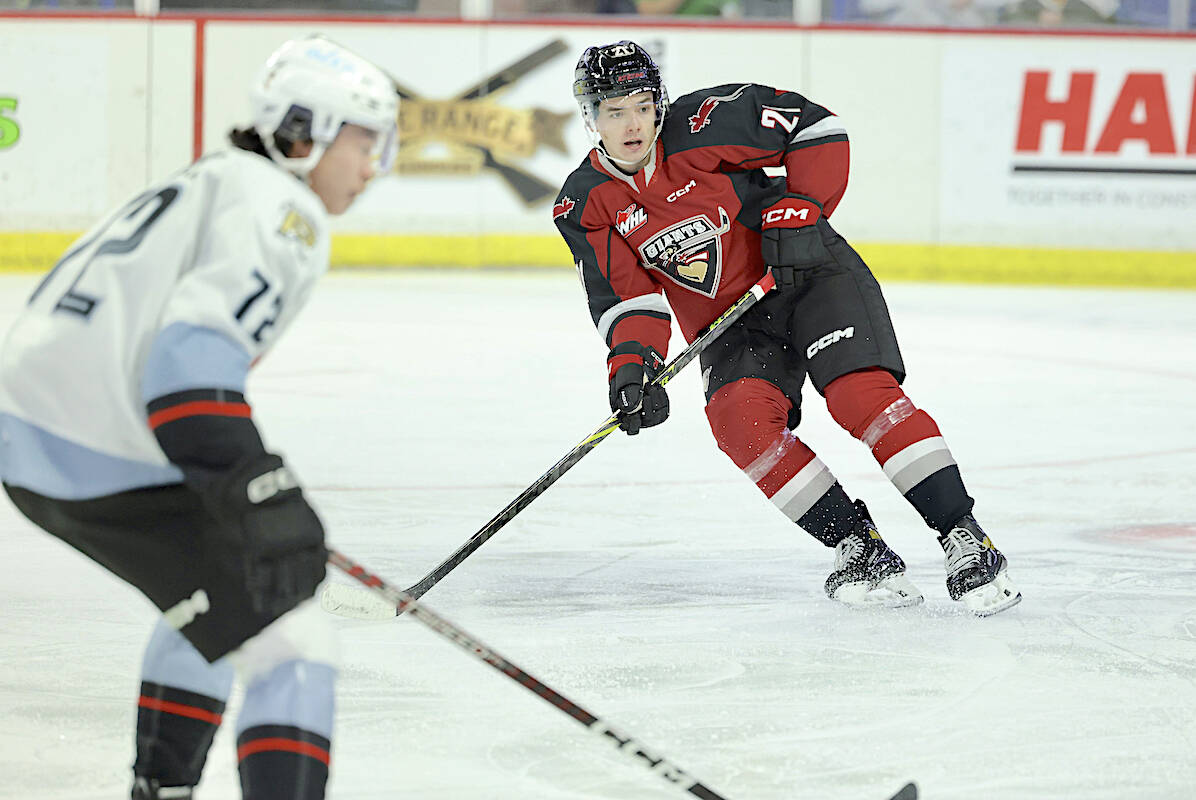 Portland's Ryan McCleary opened the scoring with a screened point shot on the power play at 5:19 into the game, after Giants Ty Thorpe was handed a two minute minor for tripping.
That would be it for the Winterhawks, however.
READ ALSO: VIDEO: Sold-out crowd watches Connor Bedard lead Regina Pats to victory over Vancouver Giants
In the second period, after the Giants took a minor for having too players on the ice, Ty Thorpe capitalized on a defensive miscue by Portland's power play behind its own cage, and wrapped around his first of the night on a shorthanded forecheck at 5:00.
Ty game.@WHLGiants pic.twitter.com/JvJ7h0C9XN

— The WHL (@TheWHL) November 27, 2022
Opening the third period on a penalty kill, Samuel Honzek netted the Giants second shorthanded goal of the game at 0:37.
Sam I Am? No, our first name is "Western."

Sam He Is? ABSOLUTELY.@WHLGiants | #NHLDraft pic.twitter.com/XV2gQl8UwW

— The WHL (@TheWHL) November 27, 2022
Just four minutes later, Ty Thorpe buried his second wraparound of the night for his second goal of the night — and his 100th career point. Damian Palmieri, and Samuel Honzek had the assist.
Final Score: Vancouver 3 - Portland 1.
Coming after Portland's a Friday, Nov. 25, 6-1 loss to Seattle, the defeat at the LEC marked the first time the Winterhawks have suffered consecutive regulation defeats this season.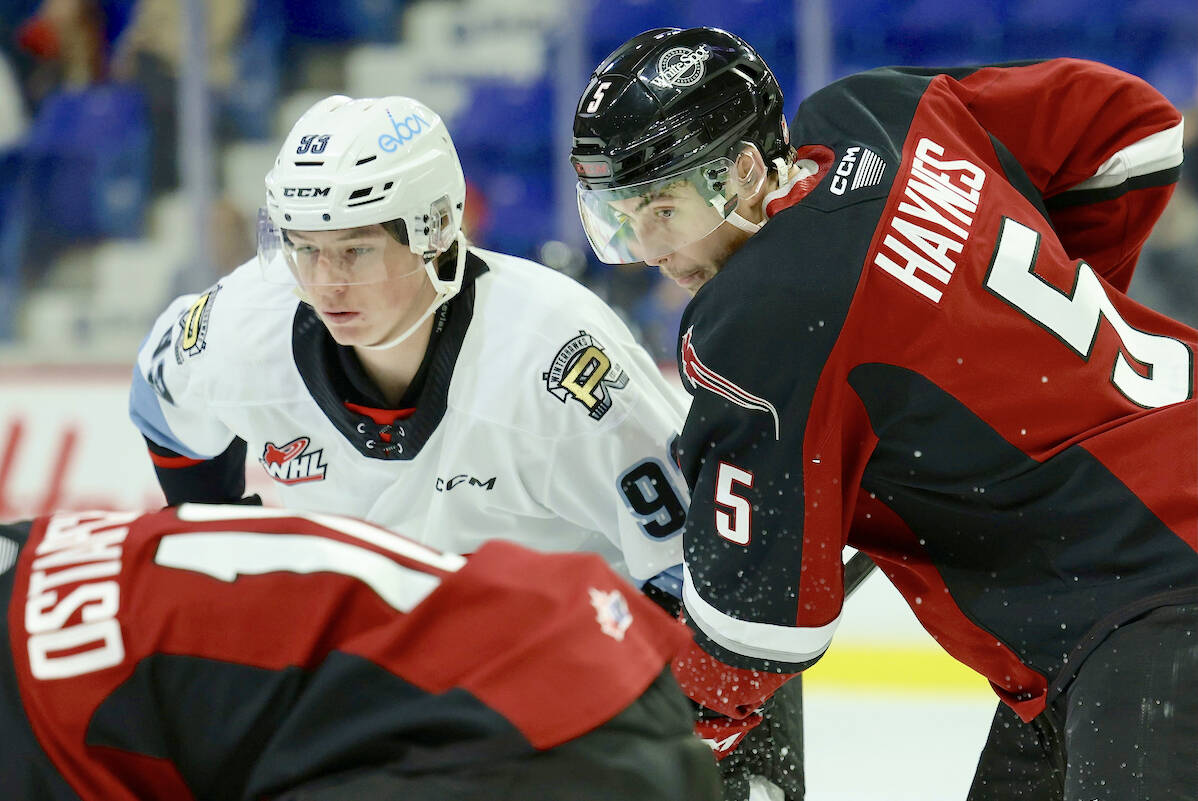 Giants outshot the Winterhawks 38-25.
All three stars were Vancouver players: in order, Thorpe, Honzek and Vikman.
READ ALSO: VIDEO: Giants loss at 'Legends' tribute game
Next game: Giants will host the Moose Jaw Warriors at 7 p.m. on Wednesday night at the LEC.
---
Have a story tip? Email: news@langleyadvancetimes.com
Like us on Facebook and follow us on Twitter.