In the shadow of a bus shelter and sprawled on a bench, the boy lay unconscious, oblivious to the traffic streaming past.
Julie Raymond spotted him as she drove home. It was 2:30 a.m., an hour past the last bus. She stopped to check on him.
"He was so out of it he couldn't talk," she says.
"He was covered in vomit."
Raymond and her daughter Danielle soon found out that the 17-year-old has just got off a party bus.
The group had been dropped off at the McDonald's on Dewdney Trunk Road, near 203rd Street, a popular last stop for the buses. The teen managed to stumble to a bus stop few feet away, where he passed out.
"He didn't even know where he was," Julie Raymond says.
For her, the encounter she had last summer was a stark reminder that little had changed since the death of her youngest daughter.
Just 16, Shannon died on July 26, 2008 after taking two ecstasy pills and drinking rum during a birthday party for a friend.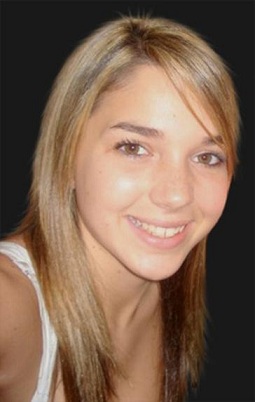 Raymond knew Shannon was heading out to a party on a bus that night – a travelling disco of sorts, popular with suburban teens, complete with plush seats, strobe lighting, mirrored ball and blaring dance music.
The bus was rented by a parent and there was a 19-year-old on board to supervise the underage teens.
"I trusted her and the people she was with," says Raymond.
The teens drank on board despite a no-alcohol policy and Shannon popped a second ecstasy pill. She spent the night throwing up and confused.
Plied with water, almost five litres in the span of an hour, according to a coroner's report, Shannon would be dead from hyponatremia – literally "low salt" or "water intoxication" – the next morning. No one called 911 until it was too late.
Shannon's death was the first in a spate of tragedies involving party buses in Metro Vancouver, an industry which is once again in the spotlight because another teen has died.
Ernest Azoadam, 16, could not be revived after he collapsed on a party bus in Surrey two weekends ago.
Police say drugs and alcohol are a factor in his death.
Hearing about Azoadam's death pushed the Raymonds into action as they are joining a chorus of critics who are calling for a crackdown on the burgeoning industry.
The Passenger Transportation Branch – the body that licenses party buses, taxis and limousines – confirmed that there is no legislation that requires adult supervision on party buses or chaperones. There are no regulations around training or first-aid, either.
Party bus companies that were contacted said they have strict policies around alcohol and drug consumption on board their vehicles. Some required an adult on board when underage passengers were present, while others said they just require a parent at the pick-up and drop-off point.
"These party buses need to be regulated the same way pubs and bars are regulated, so nobody can go in there under the age of 19," said Raymond.
"Why are the rules different for party buses? When all they are is traveling pubs, encouraging and condoning underage drinking. They should lose their licenses immediately. If the government doesn't sit up and do something, another teen is going to die."
Raymond's call for more regulation is echoed by District of Maple Ridge Coun. Cheryl Ashlie, a former school board trustee.
"It breaks my heart," said Ashlie, who called for a crackdown on party bus fleets after Shannon's death, but saw no concrete changes.
"It's a facilitation of substance misuse by this industry. We have to get on this industry as a province and get some regulations in play. This has got to stop."
Ashlie sees a role for municipalities to play, as well, with higher business license fees and more enforcement by RCMP.
Ridge Meadows RCMP, meanwhile, assure parents they can and will conduct checks on party buses in their jurisdiction, although they have been criticized for being sporadic with enforcement.
Under current provincial legislation, police officers can stop a vehicle as a result of a specific complaint, or to verify valid licenses under the Motor Vehicle Act.
"Ridge Meadows RCMP have stopped party buses in our jurisdiction, in the past, and have conducted investigations based on the authorities in both the Liquor Control and Licensing Act and Motor Vehicle Act," said Cpl. Alanna Dunlop.
"At Ridge Meadows RCMP, we are concerned about any illegal activity, particularly activities that have the potential to jeopardize the safety of those involved and citizens of this community, whether on the roadways or elsewhere."
The province, meanwhile, promises to take a closer look at the Passenger Transportation Act to prevent another tragedy.
B.C.'s  Minister of Transportation Mary Polak has asked staff to organize a meeting with party bus and limo operators to make sure they are aware of the regulations already in place.
The branch is also reviewing leasing arrangement with such companies and whether minors can lease them and if adults need to be present.
"It is, in fact, against the law to be consuming alcohol in a moving vehicle, even if you are merely a passenger," Polak said Wednesday, adding that a police and coroner's investigation into the Surrey teen's death are already underway.
"Ministry staff are also researching what options we have with respect to further regulation that can ensure that something like this doesn't happen again."